Go East: Columbia Hills State Park
Columbia Hills Historical State Park is a 3,637-acre park composed of four different sites. During the spring, there are vast fields of balsamroot flowers. It's also close to nearby attractions, Goldendale Observatory and Maryhill Museum.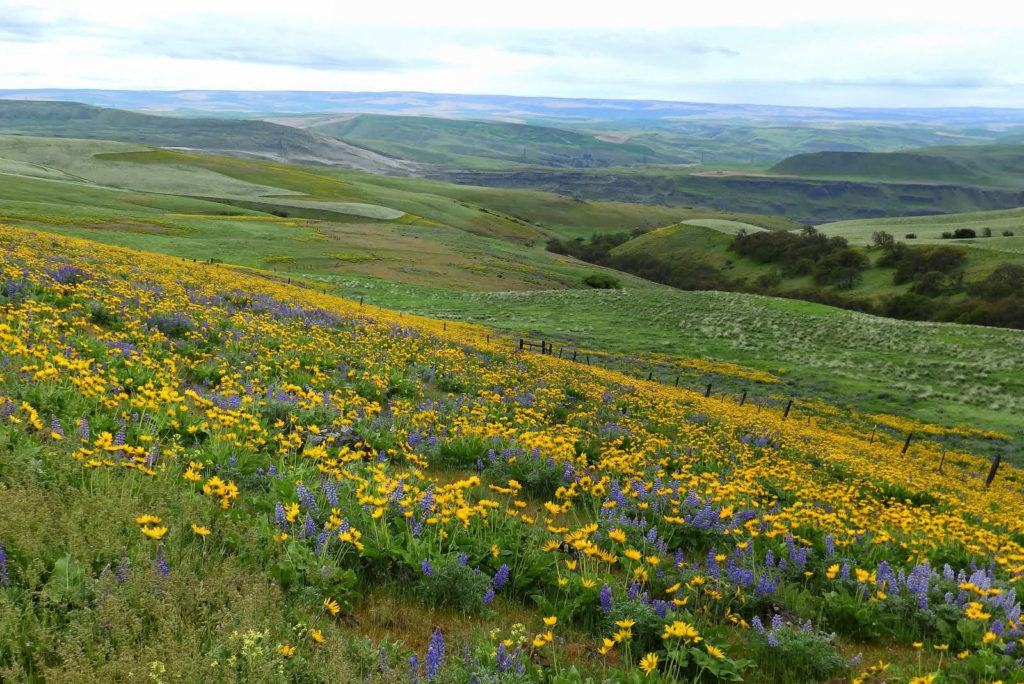 Photo by Debbie Asakawa
Go North: Weldon Wagon Trail
Enjoy a hike or mountain bike ride on this early 1900s road built to transport apples from the upper farmlands to the White Salmon River. This 2.5-mile out-and-back trail offers rolling hills, wildflowers and an oak grove.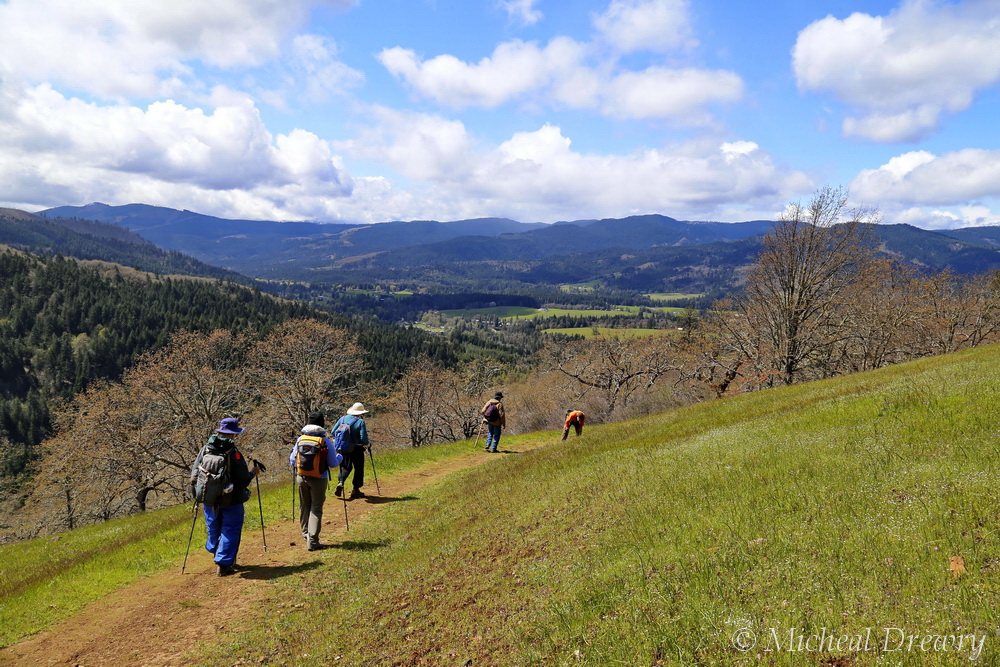 Photo by Micheal Drewry
Go Midweek: Dry Creek Falls
This often-overlooked trail near Cascade Locks follows a section of the Pacific Crest Trail to the base of a 230-foot waterfall that plunges into a basalt amphitheater.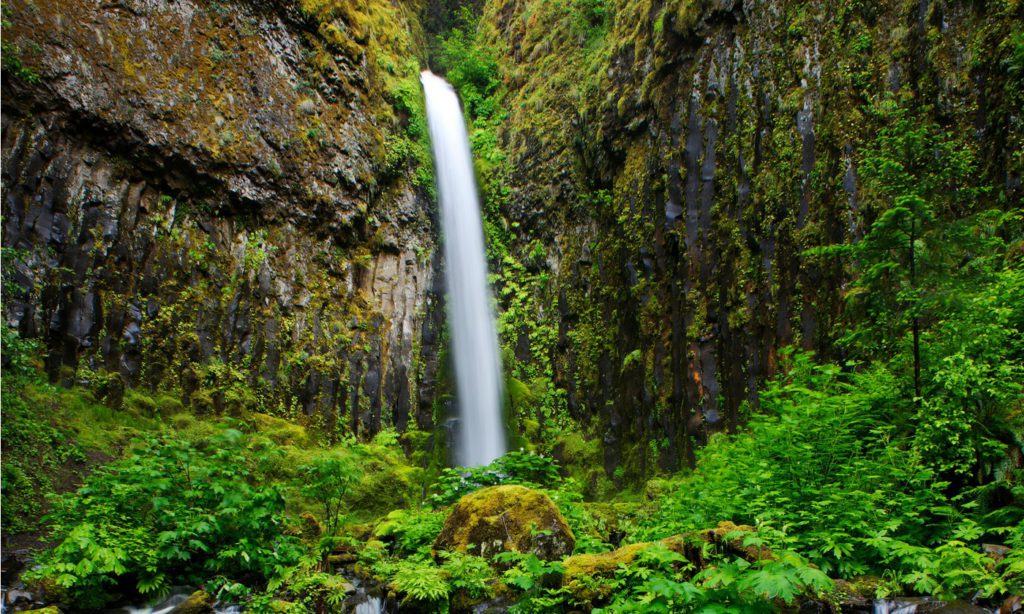 Photo by Yeng Tang
Go Early: Lyle Cherry Orchard Trail
Listen to the songbirds while taking an early hike on the Lyle Cherry Orchard Trail. Note, this is a moderate trail that climbs about 1,500 feet over 2.5 miles. You'll be rewarded with stunning views.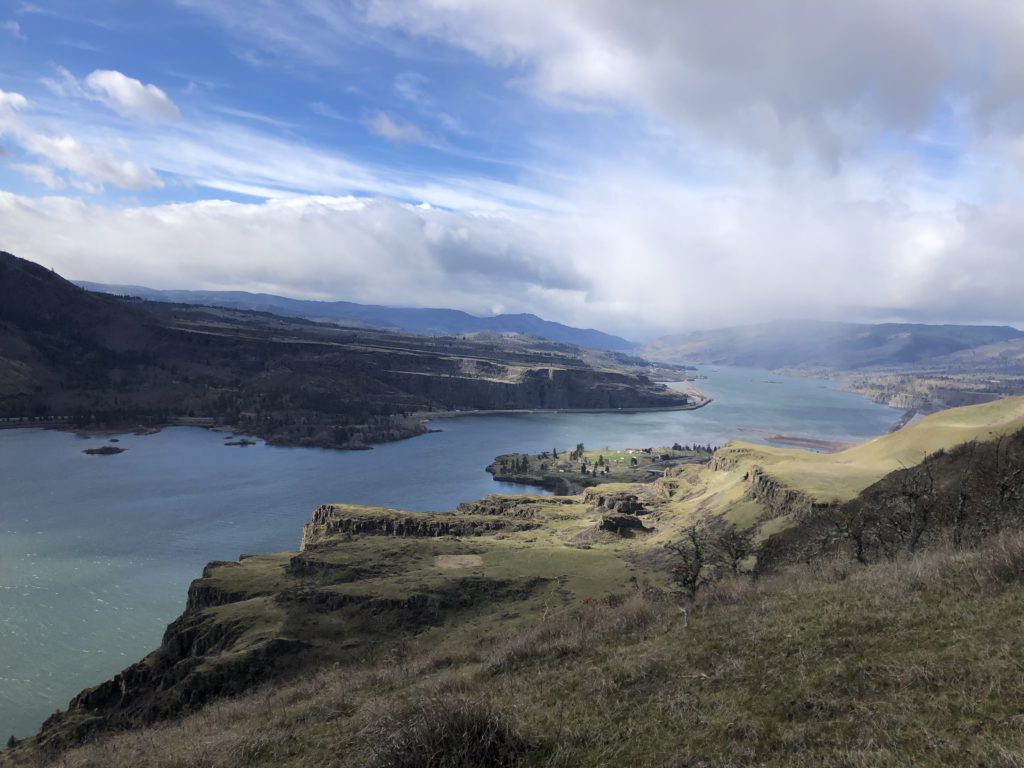 Photo by Becky Brun