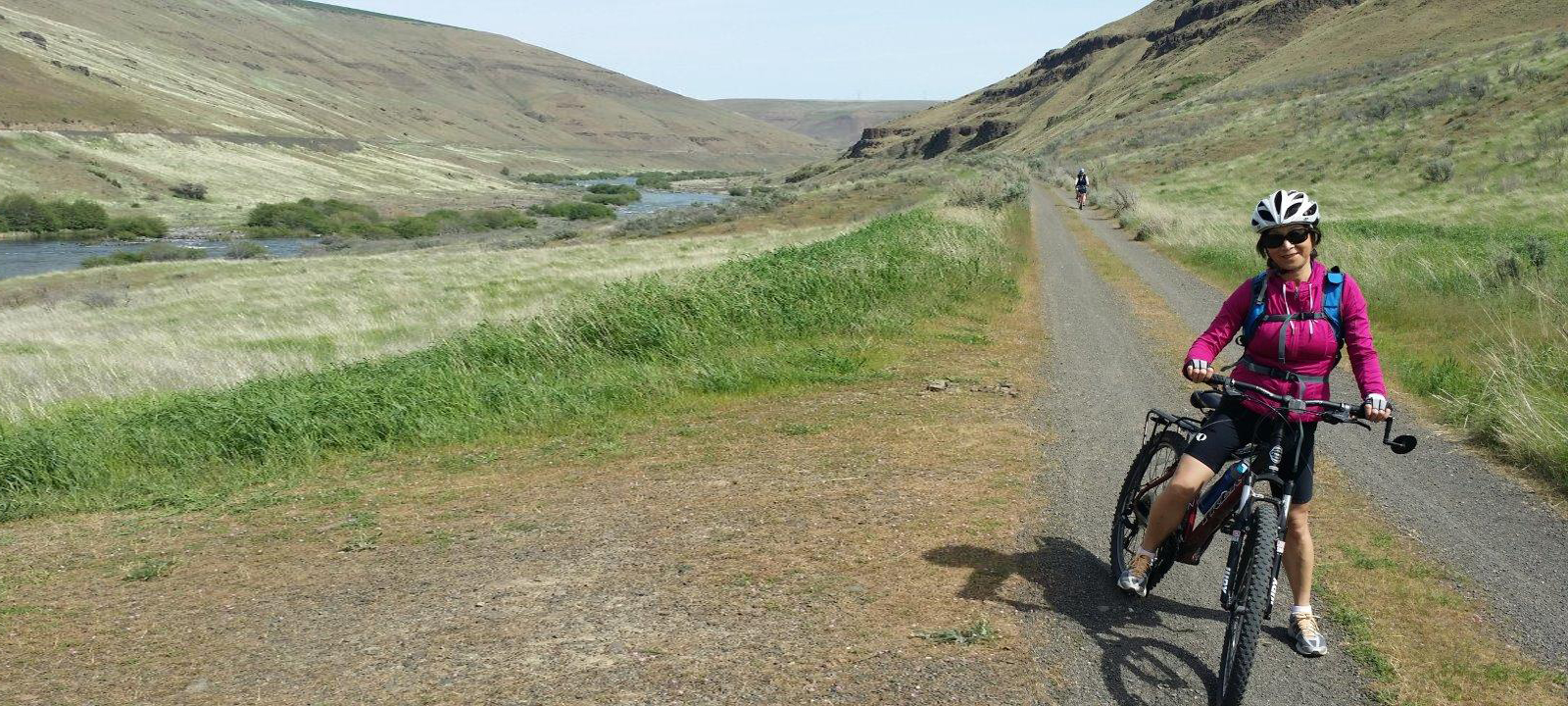 Plan your trip and get prepared
to avoid crowds and stay safe.

Make a plan.
Determine how far you want to hike and how much elevation you want to climb.
Check ReadySetGorge.com/land-status to determine what trails are open and what hazards exist. Always have two backup destinations in mind in case your top choice is too crowded or the parking area is full. 
Plan to arrive early (before 9 a.m.) to avoid crowds.
Parking at most trailheads is limited. Always have two backup destinations in mind in case your top choice is too crowded or the parking area is full. 
Consider leaving your car at home. Visit columbiagorgecarfree.com to plan your trip. Buy an annual Gorge Pass, which gets you to and from Portland, Multnomah Falls, Mt. Hood Meadows, and around the Gorge for $40. 
During hot, dry months (July-Aug-Sept), avoid active wildfires by checking nifc.gov/nwcc before you leave.
When hiking with dogs:
Check to see if the trail or area is open to dogs.
Avoid steep terrain, which can be dangerous for dogs.
---

Before you walk out the door:
Print or download a map of where you plan to go, as cell service may be unreliable.
Pack essentials to survive an unexpected night outdoors (find the list at ReadySetGorge.com/resources).
Grab cash to pay recreation fees.
Check the latest road and weather conditions before heading out.
Tell someone where you're going and when you plan to be back.
If bringing your dog:
Pack a leash and poop bags.
---

Be courteous and be careful.
Park your car in designated, official parking spots and don't block parking spots.
Pay attention to possible hazards overhead and underfoot. Steep slopes, loose rocks, and burned or dead trees could fall. Eroded trail treads could collapse or slide.
Know your limits. Stop or turn around when you need to, even if that means you didn't meet your goal. There's always the next time!
While COVID-19 poses a risk to you and others:

Follow CDC and local health guidelines, such as maintaining social distancing on the trail by staying 6 feet away from other hikers.
Avoid gathering in groups greater than 10 or lingering in parking areas longer than needed.
Be self-sufficient with all your supplies in case the communities you are visiting have shortages of supplies.
State health authorities recommend bringing soap, water, hand sanitizer, and toilet paper, as well as a mask or facial covering to shield your noses/mouth.
If you are headed out on trails, bring outdoor essentials such as food, water bottles, illumination, a map, compass, sturdy shoes, and warm clothing layers to minimize the need for a rescue, as this can burden first responders and increase the chance of exposure to the virus for yourself and others.
If hiking with your dog:
Follow leash laws.
Pack out your dog's poop.
---
Once you return:
Let your emergency contact know you made it back safely.